McKinney Music Studio



Welcome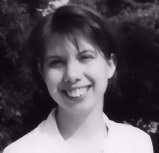 Hello and welcome to my web site. I designed this site in 2003 to provide information about my teaching studio, my background as a pianist and educator, resources for other private music teachers, and links to other web sites.
The daughter of two musicians, my mother a pianist and father a horn player, I was surrounded by music from the start. I began taking piano lessons from my mother when I was five years old. When I was in the 5th grade I began studying the horn. I attended
Northwest Missouri State University
where I earned a Bachelor of Science degree in K-12 Instrumental Music Education. While at Northwest, I studied piano with Dr. Peggy Edwards. I earned the Master of Music degree in performance (piano) at
Miami University (OH)
where I studied piano with
Dr. Robert Thomas
. I have performed as a soloist and accompanist as well as with chamber groups and in an orchestra setting. I frequently perform as an accompanist in Lexington, specializing in the repertoire for horn and piano. My horn studies continued, as well, throughout grade school, high school, college, and graduate school. Currently I take weekly horn lessons from Dr. Joanne Filkins, 3rd Horn in the Lexington Philharmonic Orchestra.
I have been teaching piano to children and adults for 15 years, both privately and in a college class piano setting. In order to continue developing as an independent music teacher, I attend workshops and conventions, participate in local music associations, and continually work to improve my own musicianship. I feel that doing these things help keep my teaching fresh and inspired.
Some of my students have recently been accepted into the elementary and high school piano programs at the School for the Creative and Performng Arts (SCAPA), and into the Governor's School for the Arts (GSA). My students are involved in performances throughout the year, ranging from recitals and annual Piano Guild exams to competitions such as the Lexington Bach Contest and the Nathaniel Patch Piano Competition.
Right now, my professional affiliations include: The National Guild of Piano Teachers, National Federation of Music Clubs, Lexington Federated Music Club, Music Teachers National Association, Kentucky Music Teachers Association, Bluegrass Area Music Teachers Association, and the Horn Club of Central Kentucky.